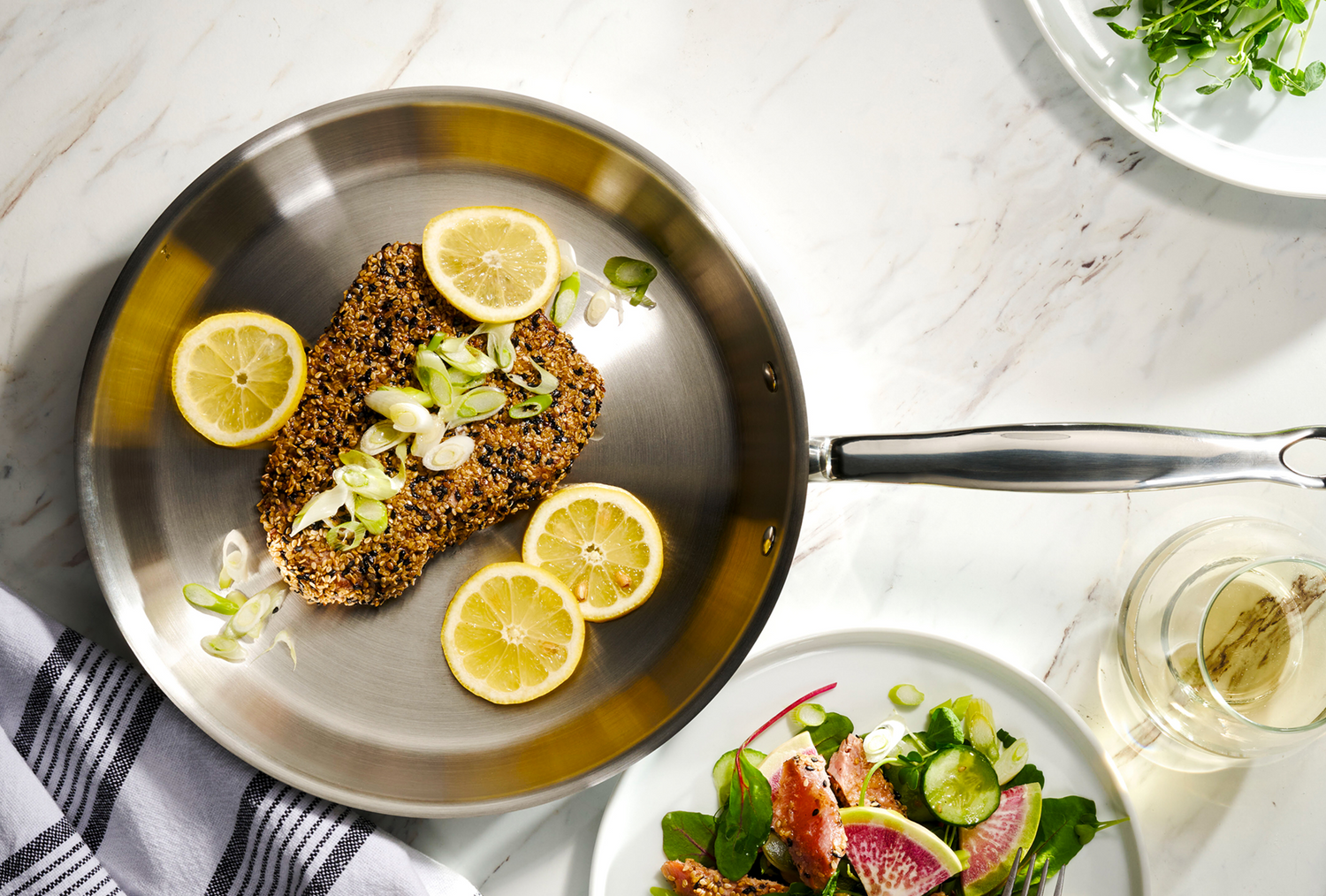 Cookware as layered as your cooking.
There's more to heat than just the surface that contacts your food. A single (3-ply) or triple (5-ply) aluminum core manages heat better.
It's what's in the inside that counts. (Hint: It's aluminum.)
Body-forged technology = thicker, more durable design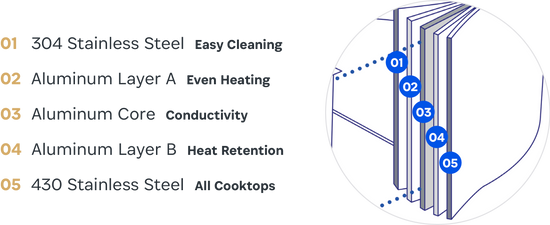 Compatible with everything. Including your decor.

Every feature considered. Only the best ones kept.
Multiply Premium Construction

Cast Stainless Steel Handles